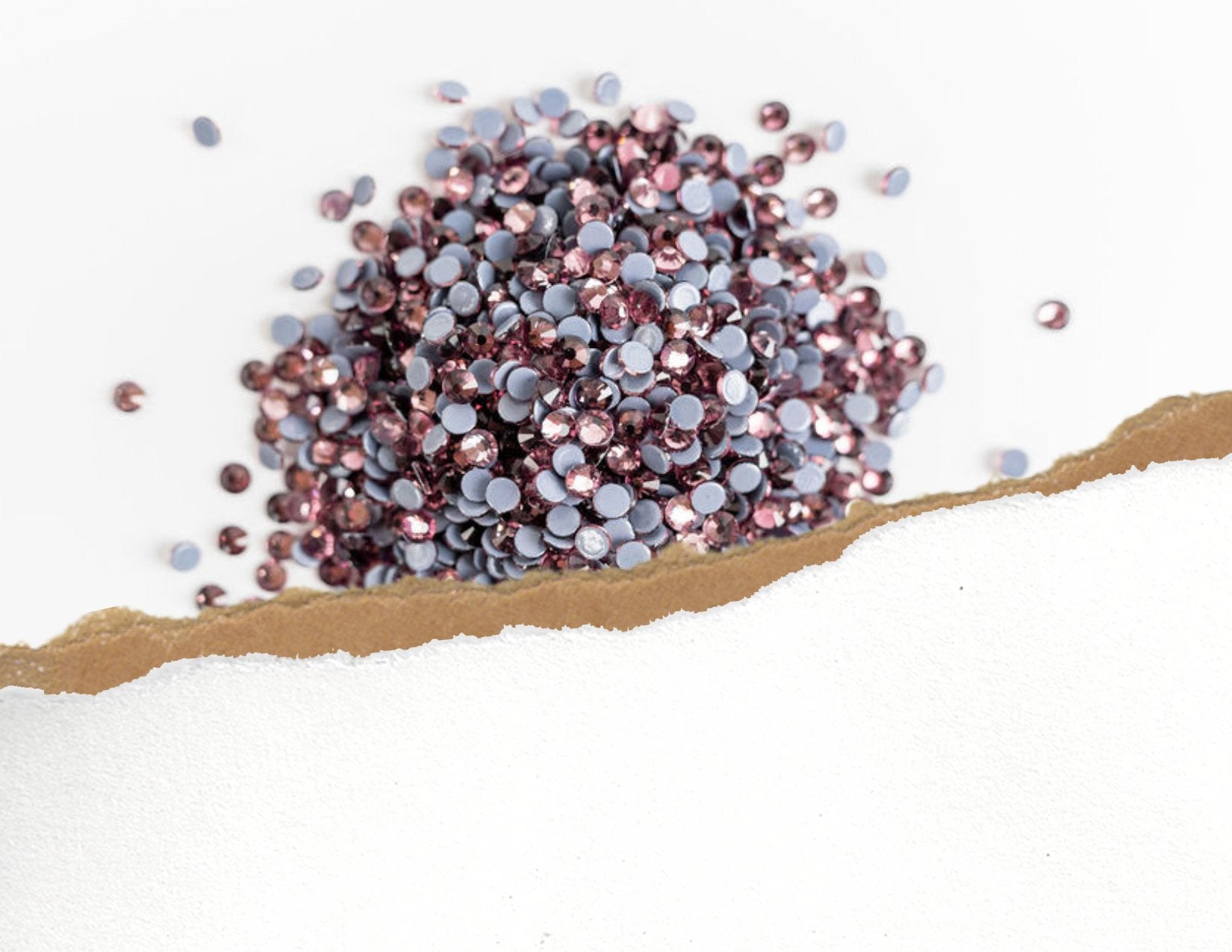 DecoMuse Premium Hotfix Rhinestones are high-quality glass 
stones that provide a brilliant sparkle and shine. 
Make your projects stand out with these low-lead hotfix rhinestones. 
Choose in 10 gross (1440pcs), 50 gross (7,200pcs), 100 gross (14,400pcs) or larger BULK options.
Hotfix rhinestones have a glue disc on the back, when heat activated will adhere to fabrics or canvases. Use these stones to create custom decals, unique projects or more. 
Heat Setting Suggestions: 
345 degrees Fahrenheit for 20 seconds with Medium/Firm pressure.